The Changing Landscape of Senior Living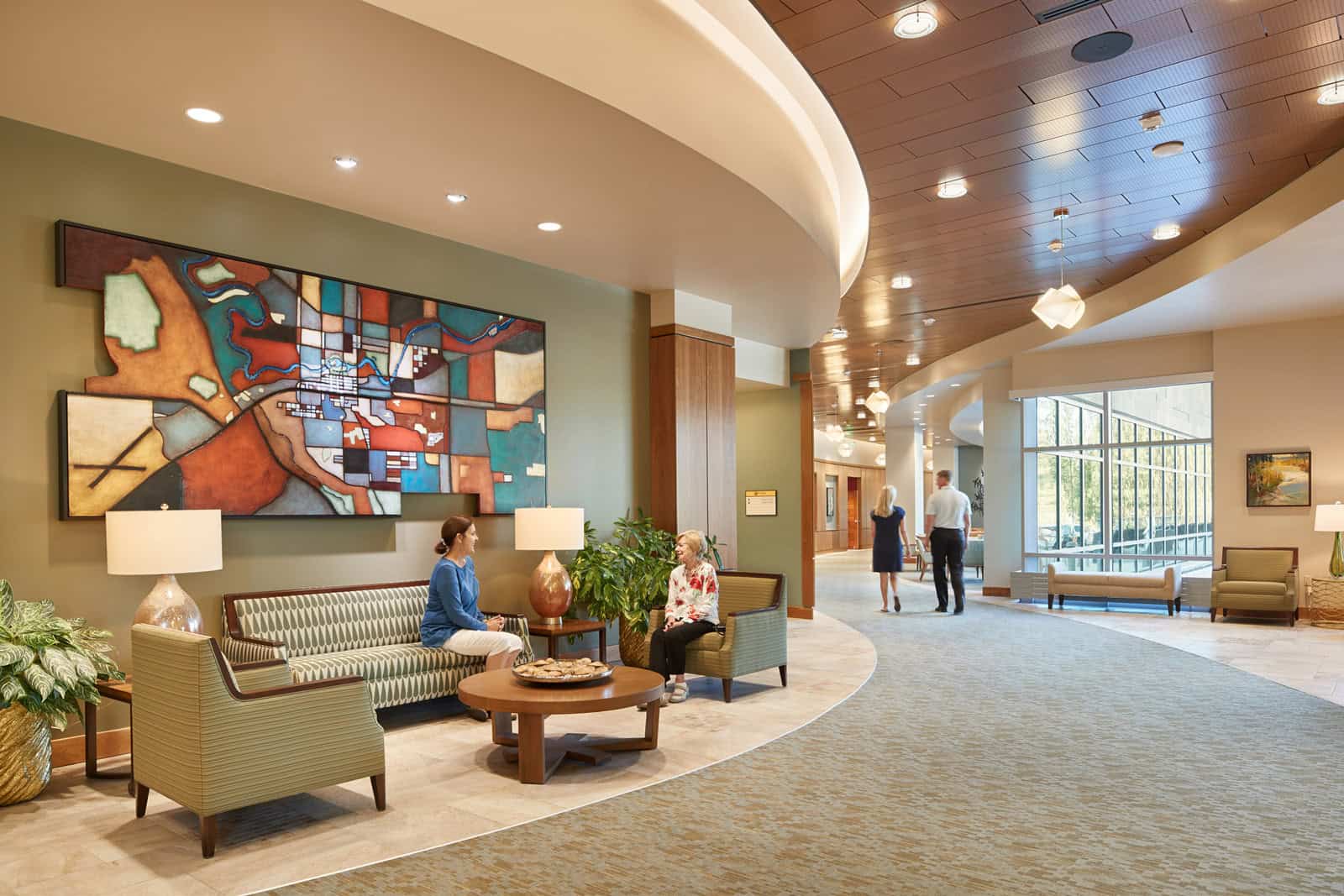 Senior living, including independent living, residential care, assisted living, memory care, or age-restricted retirement communities, is growing in demand. According to Population Reference Bureau's Population Bulletin, "The number of Americans ages 65 and older is projected to nearly double" in the next 25 years. As we look to the current trends and future outlook of what the next two decades will bring to senior lifestyles, there are a few things we have identified.
Designed with Senior Care in Mind
The way senior living and healthcare spaces are designed differs from how areas of hospitality or multi-family are designed, in that it serves a different purpose and intent. Sure, the warm feeling of hospitality is still there, and it needs to be inviting and comfortable, but it also needs to meet daily needs, more so than in even a multi-family residential space. The level of accessibility is naturally higher, and modern design in healthcare means something different than a modern design in hotels.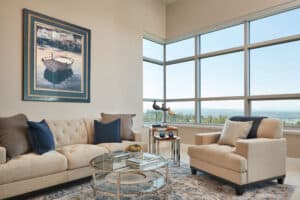 The first design trend we are seeing is a focus on locality – designs that reflect the surrounding area. Similar to the hyper-local boutique hotel designs, many assisted living communities are embracing the specific area, city, or landscape where they are located. Familiar objects and landmarks help especially in memory care facilities. Curated artwork that is chosen distinctively to fill a space.
Another common thread we are seeing is the continued focus on nature. A mix of large windows and more natural light, outdoor spaces, accessible balconies and terraces and big open atrium spaces are ways in which to bring a bit of the natural beauty and sunlight into the space. Even down to the fabrics and colors of the design are leaning more on the warm tones. Studies have shown this increases positive emotions and thoughts, and is beneficial in every area of healthcare.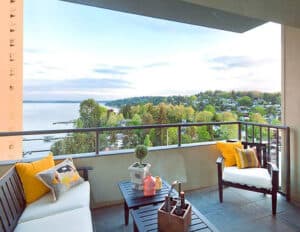 Even the materials themselves play a role in the design. Naturally, antimicrobial surfaces has been a big topic overall in the last few years, but it's especially poignant in senior care facilities. Fabrics that are easily cleanable, solid surfaces, and durable furnishings that can withstand the stronger cleaning materials have been used in the past and continue to be a big factor.
What has adapted a bit more recently is how the staff areas are being created as a place just for them, highlighting their needs as well. Areas where they can go to rest, reset for a little bit, almost a retreat from their tireless work. Charging ports, recliner and sleeper sofas, comfortable spaces with a unique design intent, just for them.
The Senior Living Model Itself May Be Shifting
The landscape of how we view senior living care has widened a bit in the last few decades, and it's continuing to reinvent itself as new trends and technology emerges. With the improvement and further development of technology, there is more flexibility with care options than ever before. The model for senior living facilities is starting to adapt, and the technology in place allows for continued care in different circumstances.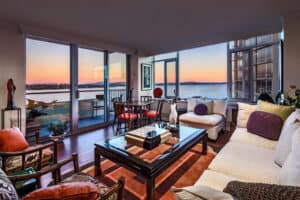 With the changing needs inside urban areas and disruption of downtown hotel and office sector, retirement communities are taking advantage of those vacancies. There have been a growing amount of senior care facilities that are converting high-rises and residential buildings into residential care. In some cases, flexible residential units can be connected, much like connecting rooms in a hotel, to allow for multi-generational families or for a care taker to not be too far away.
Senior care is growing in both the urban, city life segment, but also towards the ability to stay in place, where they're comfortable and familiar. Telehealth visits and assistive technology has made it easier than ever for care to be provided in any circumstance, without having to travel or be surrounded by a care team.
The Future of Wellness and Care
Wellness is, of course, the main purpose of assisted living communities. Putting an emphasis on health and well being goes beyond the physical, and includes mental and social health as well. The ability to stay where they are most familiar and comfortable takes great strides in this direction, while some love the activity of the city and can stay connected to their communities. Plus, the nature of senior living residences requires fewer parking needs, alleviating some tricky points with developers.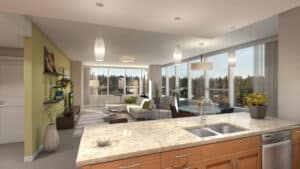 Whether it's urban high-rise communities, or individual homes in pocket communities, the future is ready to adapt. The senior care spectrum is widening to include things we never considered or thought possible. This rapidly-growing market is ready to see new ideas develop, and we will be here for them as they happen.