Interview with a Designer: Lorraine Francis

What is your biggest inspiration when you're designing, or where do you draw inspiration from?
I'm deeply inspired by diverse cultures and traditions. I love learning unique story of place and seeking out unique experiences and adventures.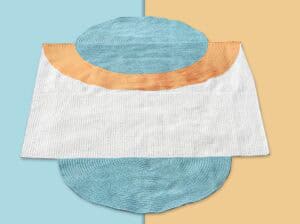 What is your favorite thing to design?
We recently launched our Cadiz Rug collection and that has brought me a lot of joy in my design process. I like the process of design and the problem solving inherent in it, whether it's for small projects like a single residential rug, or for a larger scope like designing the public spaces for a special hotel. Hotels sometimes take years to conceive and build so there's huge satisfaction in designing products like rugs where you can see the finished product more quickly.
Favorite vacation you've ever taken?
Eight years ago, I did a 50-mile solo trek over a 16,000-foot Salcantay pass to Machu Pichu in Peru. It was an incredibly challenging, quiet, and inspiring reflective experience. After the trek, I stayed at the Inka del Tambo in the Sacred Valley and had an amazing Alpaca burger with champagne to celebrate. It's a luxury collection property that had an extraordinarily strong design sense of place. The hospitality and honor of the environment in the hotel and the whole country was so welcoming and connected- an unforgettable journey and experience.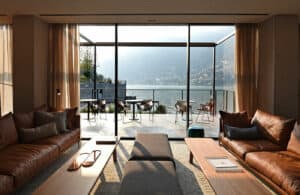 What is your favorite design space you've seen?
One of my favorite designed spaces is the Patricia Urquiola Hotel Serena in Lake Como, Italy. It has a spectacular blend of old and new in an intimate setting with attention to every detail and amazing views of the lake.
If you had an unlimited budget and completely free reign to do what you wanted, what would your dream design look like?
Unlimited budget…. that's new! I actually love the challenge of working within a budget – it creates constraints that lead me to be more innovative. But if money were truly no object, I would develop a progressive sustainable hotel in a tropical environment that would also serve as a learning tool for the hospitality industry.
Is there a project you are currently working on or have just recently completed you'd like to talk about?
We're currently working on a sixteen story, 212 key, ground-up Cambria Hotel in downtown Austin. We started as the Interior Designer and now we have also taken on the role of Architect for Construction Administration. It's been inspiring and challenging to balance both roles. Our design concept is all about motility, keenness, and energy. We have an amazing project team and are so excited about our June 2023 opening date.
What is your favorite part about the hospitality industry?
My career has shifted from commercial interiors to airport design to hospitality. What I love about the hospitality industry is the teamwork- our teams always grow to feel like a bonded family as we progress through a project.
How do you convey the idea of hospitality through design?
Hospitality is all about the guest experience. Our strength in design is telling stories and finding the lesser-known treasures of each place and environment to elevate the design of every space.
What does hospitality mean to you, or what does "where hospitality begins" mean to you?
For us, "Where Hospitality Begins" is future-focused, with sustainability and innovation taking a more integrated role in the design process. We're very passionate about Biophilic design and regenerative thinking as added lenses in our hospitality projects.
Where Hospitality Begins
Thank you for joining us for this closer look at what is inspiring to hospitality designers. We have created a dedicated space for everything relating to our "Where Hospitality Begins" campaign. You can learn more by visiting that page here, and by following us on LinkedIn, Facebook, Instagram, and Pinterest. If you have anything to add about what "Where Hospitality Begins" means to you, feel free to post about it, tag us, and tag #WhereHospitalityBegins so we can find it. We'd love to hear your stories.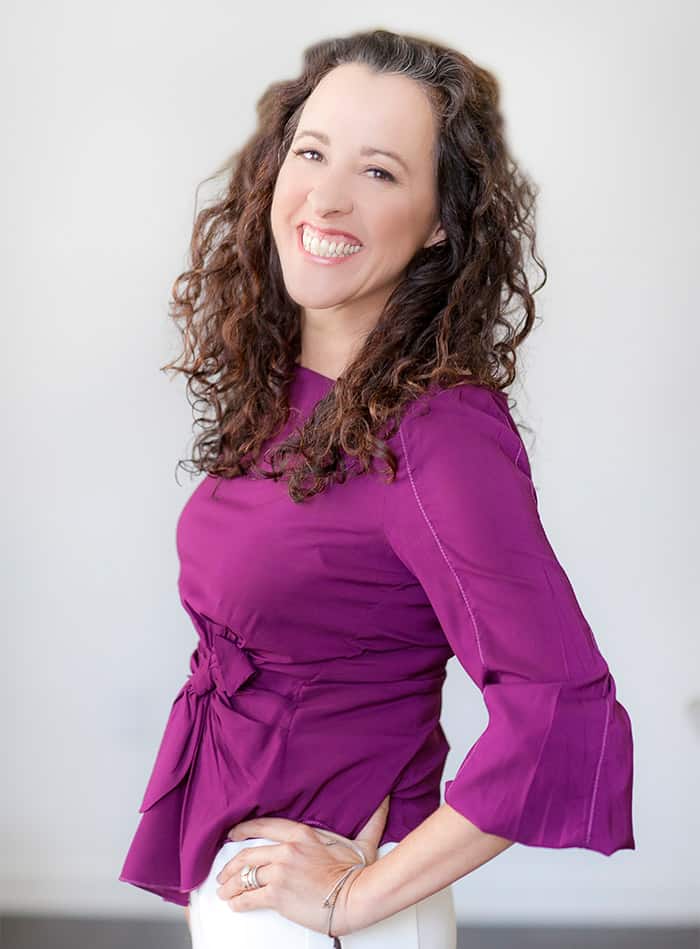 About Lorraine Francis
As Principal for Cadiz Collaboration, Lorraine Francis has worked in the Hospitality Industry for over 20 years, leading and setting design direction for a multitude of hotel projects. At her previous firm Gensler, she was the Regional Director of Hospitality Interiors for 5 years and an integral member of Gensler's regional and firmwide Hospitality practice area. She is an award-winning author and widely respected within the Hospitality community. Lorraine brings to her work a large breadth of interior and architectural project expertise working with major and boutique hotel brands like Marriott (Luxury Collection, Westin & Sheraton), Cambria Hotels, Belamar Hotel, Tova Hotel and Xanterra resorts. Currently, she is working on several new ground-up hotels for Cambria Hotels in Napa, Sonoma, Austin, Santa Clara & Pleasant Hill and high-end luxury residences in Orange County and LA.
Cadiz Collaboration provides architectural, interior design and green consulting services. We work together with our clients to conceive, plan and execute distinguished hotel, to produce enduring designs that exceed our clients' expectations. Designing successful hotels, spas and restaurants is our mission. Our projects create beauty, functionality and are profitable to our clients.
She is an active member of the NEWH and AIA. She often speaks at industry events including Hotec, BDNY, HD Expo, Bitac & NEWH Green Voices.