Get To Know Us – Director Spotlight: Shanna Smith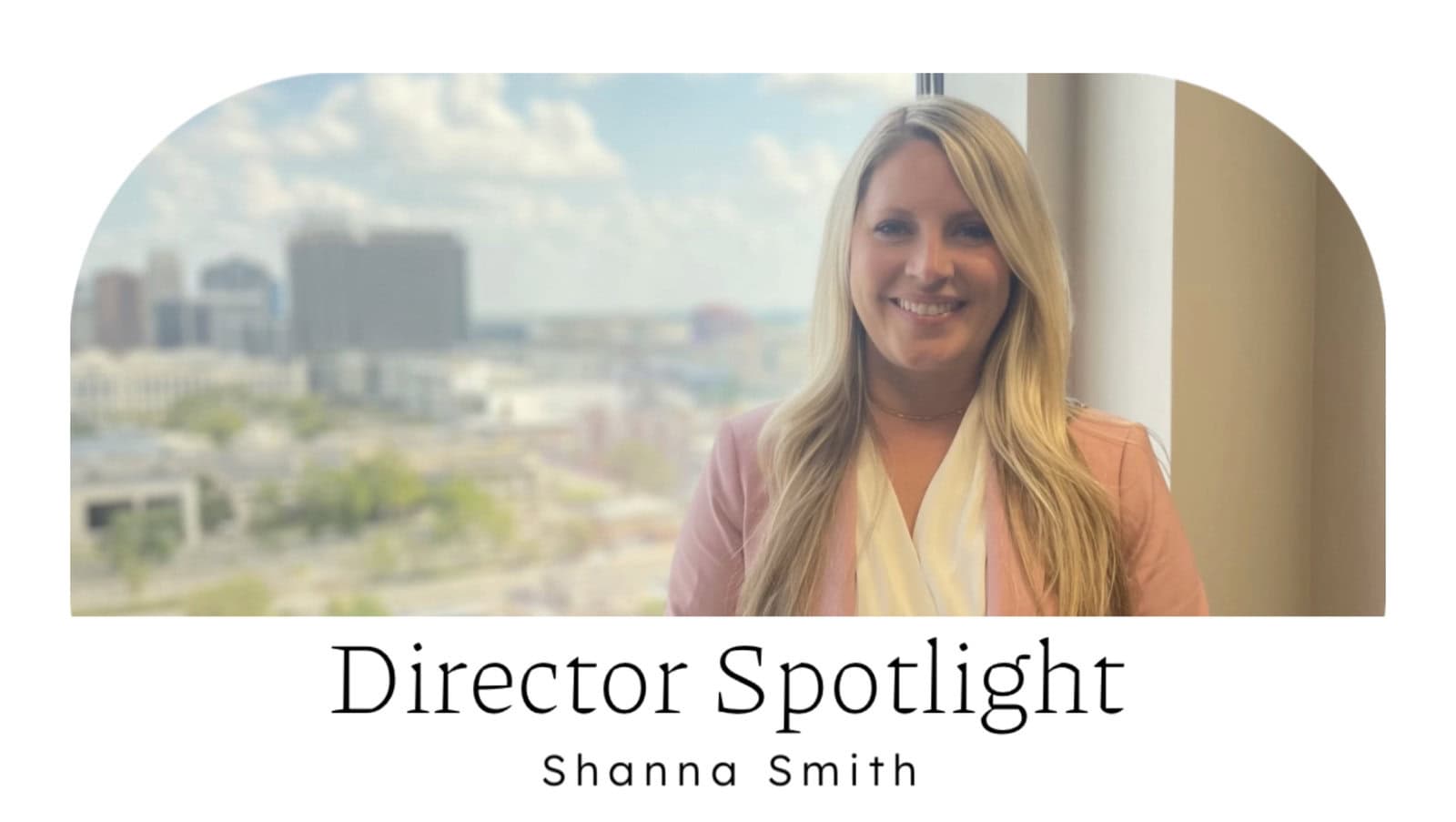 In 2023, we are celebrating 45 years in hospitality. All year long we are highlighting some key moments in our history, showcasing some of our incredible people, and putting the spotlight on some other leading names and businesses that make hospitality our home. Earlier this year we started a Director Spotlight series, and you can read the first one here. Today, we are continuing that series by highlighting another one of our talented Project Directors.
Our project directors are vital to the success of our teams, and they are often managing several teams working on different projects. In this second part, we are featuring Shanna Smith. Over the course of her time with Beyer Brown, Shanna has worked on projects with many different brands and scopes
including Marriott, Hilton, Hyatt, and various boutique properties. Here is what Shanna had to say about working in the hospitality industry, and a little more about her role.
How long have you been working with Beyer Brown?
It's hard to believe, but in November, it will be 9 years!
How has your career grown since starting at the company?
I was brand new to the industry when I started with Beyer Brown. I have learned so much from my leaders here and they have helped me develop into the Director I am now.
Can you tell us a few details about the favorite part of your job?
To put it simply, the excitement and challenge. While we generally do the same things day to day, there are so many different types of projects we get to work on and new scenarios that come up, no one day is exactly the same. I love collaborating with my internal team and each project team as a whole. We usually get to be involved from the start of a project and it is so fun to see how the design comes together and gets executed.
What does a typical day look like for you?
It is a combination of interacting with my team, conference calls, meetings and reviewing necessary information related to our current projects. I mostly work remotely but have been venturing into our Orlando office a couple days a week now, which allows for some in person collaboration as well.
What's unique about working for Beyer Brown?
All the wonderful people we have here! We've got a mix of remote and local crew and most of my team is remote.
What is your favorite part about working in hospitality?
The people and all the great relationships you make!
What skill do you think everyone should learn?
Clear communication.
If you could tell your younger self one thing, what would it be?
Don't be in a rush to grow up! Time flies so much faster than you think so enjoy every moment.
What's one thing people don't know about you that they would be surprised to find out?
When I was young, I loved to play basketball and trade basketball cards. My dad actually built me my own hoop in our driveway that was fit for me since my brothers was too tall.
What, if anything, are you currently binge-watching?
Recently finished binging Yellowstone and the related series; 1883 and 1923.
We hope that helped you get to know us and our team a little bit more! Thank you for joining us, and look out for the next part of our series later this year.